Meet our Involving Young People Collective
Facilitated by HUDL Youth Development Agency, the Collective work closely with us by:
Contributing to our funding process, priorities and potential areas of focus within our strategic priorities.
Challenging and encouraging us to have a wider reach and embed a youth perspective in the work we do.
Feeding into our thinking and priorities on our funding practice.
You can learn more about the members of the Involving Young People Collective - including what their passionate about and what gives them rage - below.
Mel Da Silva Pinto
Mel is an alum of The Advocacy Academy; a radical social justice organisation equipping young people with the tools to build power within their communities. They were raised in South London and spend most of their days in Brixton: organising, eating good food and foraging in the local parks! Mel is an artist at heart and will usually be in a random corner, humming, writing music or gathering her thoughts.
What gives me passion and what gives me rage?
"I am quite a passionate person in general, I care a lot about people and the planet. This has led me to take an interest in language and culture - how they impact each other and create norms that people tend to forget to challenge. Thus, I've found a passion in collaboratively attempting to make education accessible and inclusive to every participant.
Anger is an emotion I feel a lot when I look at what's happening around me. The lack of motivation and access to dismantle racist, sexist, ableist and classist institutions and belief systems makes me feel hot rage. Our punitive society comes into that a lot, it's rooted in a colonised mentality of a distinct good and bad and doesn't allow for any nuance - which is all we are as humans. Opening space for nuance and intersectionality allows me to not get lost within the rage!"
Shirley Do Nascimento
Shirley is an Angolan pharmaceuticals researcher and health policy advisor based in London. She has a keen interest in the Health and Social Sector and is currently working on increasing community's awareness of what good health means and entails by promoting health literacy.
What gives me passion and what gives me rage?
"I'm passionate about creating social change that enables people to live lives that are meaningful and fulfilling to them. My dream is for people to one day have the freedom to choose how they wish to live their life and the ability to pursue that without outside restraints.
I'm enraged by the impact discrimination - whether based on health or disability, race, or socioeconomic background - has on people's ability to have said freedom. I channel this rage by joining initiatives that allow me to better understand how discrimination hinders cohesive communities. These initiatives range from creating interventions to boost work and education opportunities, to raising awareness of the impact of discrimination on maternal health, mental health, and, outlook on life. I'm a firm believer that access to good quality health and education are basic human rights that all should have access to."
Shuab Gamote
Shuab Gamote is a passionate advocate for educational equality and positive change. Shuab has worked in Higher Education for three years advocating for the closure of all awarding gaps. With a strong belief in the power of public policy, he is pursuing a Masters in Public Policy at the Blavatnik School of Government. Through his experiences as a co-founder of a mentoring programme and a Trustee at several charities, Shuab is dedicated to making a lasting impact on society. His goal is to work towards a future where every child in the UK has access to a quality education.
What gives me passion and what gives me rage?
"I find joy in a multitude of ways that enrich both my personal and professional life. Advocating for positive change and working towards educational equality is a source of fulfilment for me, propelling my desire to make a lasting impact on society. I embrace the journey of continuous learning and personal growth, seeking out opportunities to develop new skills and expand my knowledge. My dedication to promoting positive change in education and policy can bring immense joy and fulfilment.
However, I'm not immune to the frustration and rage that arises from witnessing persistent educational inequality and facing obstacles in implementing policy changes. The disparities in access to quality education and opportunities can evoke strong emotions, fuelling my drive to address these pressing societal issues. Furthermore, encountering resistance or apathy from individuals or institutions when trying to make a positive impact can be disheartening for me."
Kimberly Garande
Kimberly is an English Literature and Sociology graduate from Canterbury Christchurch University. She is currently an Outreach Officer at We Belong, campaigning for young migrants' rights. She is a campaigner with expertise in empowering youth voices in the migration sector and is a Trustee at The Sheila McKechnie Foundation. Her other interests lie in the reform of youth mental health provisions. She is a member of the Mind in London Lived Experience Advisory Board.
What gives me passion and what gives me rage?
"I'm passionate about using creativity to influence work that champions young people to advocate for themselves and connecting with people from different backgrounds to seek improvements in diversity in all areas of society. And what gives me rage...? Structural inequality and the reality of limited access to the opportunities and services provided to underrepresented people."
Phoebe Hanson
Phoebe is studying BA Politics at Lancaster University. She is an activist, passionate about creating an informed, kind future generation that can tackle the climate crisis.
With an aim of platforming young voices, in 2020 she co-coordinated Mock COP26, an international youth climate conference engaging over 800 young people from over 140 different countries. In 2021, in order to influence the policy affecting young people, Phoebe worked with Mock COP and the UK Department for Education to co-convene a joint event of education and environment ministers at COP26 to upscale global climate teaching and learning.
What gives me passion and what gives me rage?
"I am inspired by young people that refuse to be victims, who work tirelessly to do the work that they should never have had to do, mitigating and solving the climate emergency. Sitting in classrooms with young people inspired to turn their anxiety into agency will always give me passion. It enrages me, though, that youth have to take on that burden: the decades of inaction that put the weight of the world, quite literally, onto the shoulders of children."
Ines Hart
Ines is studying BA Geography at the University of Leeds and is based in the West Midlands. She is a passionate climate activist interested in the intersection between feminism and climate mitigation, in addition to youth empowerment and strengthening communities. She is a member of the Community Working Group at UKYCC, a youth business consultant at Force of Nature, and a founding member of the Leeds Sustainability Society.
What gives me passion and what gives me rage?
"What brings me passion is seeing greater acknowledgement and concern within society to enter climate spaces and potentially uncomfortable conversations. I've witnessed my own previously doubtful family members being open to intergenerational conversations and eager to learn more about their own impact and how they can help - this growing awareness brings me hope and motivation to carry on my work.
What brings me rage is easy. It is consistent political inaction by self-interested politicians. I'm angry that systemic action for structural inequalities relies on the fragility of our political systems that only work for short-term interests and benefits the few. Equity should be at the forefront of all policy and there should be greater support from collaborative governments to incentivise change at the rate our planet requires."
Chelbi Hillan
Chelbi is a microbiology graduate and studies dentistry in Glasgow. She has been an advocate for disadvantaged groups since the start of her undergraduate degree in 2016. Chelbi has worked to reform the childrens hearing system and improve the lives of children in care with organisations such as The Robertson Trust, Children's Hearings Scotland, CELCIS and Who Cares? Scotland. She has a passion for representing people and amplifying their voices to create positive change in their communities.
What gives me passion and what gives me rage?
"My passion comes from seeing positive changes made after advocating for improvement. I have been blessed to work with many young people and they inspire me to keep fighting for the positive change we need in our community.
My rage comes from the lack of care provided for people in our society. The casual ignorance of societal issues leaves me frustrated. Everyone deserves to be supported and no member of society should be left out."
Francesca Hutchin
Francesca is a Geography student at the University of Birmingham. She is also a systems change organiser with UKYCC, as well as working on many different climate action and justice projects as a researcher and organiser. She also has a background within arts accessibility and outreach, with experience in producing, advising and community outreach working to make Theatre more accessible and inclusive. She is passionate about combining her love of Theatre and passion for climate change and has worked on projects exploring arts and climate action. She is based in London.


What gives me passion and what gives me rage?
"My rage at systemic inequalities and injustices fuels my passion for climate justice. I am passionate about working on collaborative and restorative solutions that tackle the interconnectedness of many justice issues. Climate action must centre climate justice and also tackle the plethora of interlinked justice and equity issues. There is so much potential through increasing accessibility, diversity and inclusion of voices represented, resourced and empowered to not only tackle climate change but also improve wellbeing, improve opportunities for communities and joy!"
Daniel Mapatac
Daniel is a global citizen passionate about connecting people, cultures and communities. Currently employed at the Welsh Centre for International Affairs, he plays a key role in facilitating international projects and inspiring action worldwide.
As an alumnus of the Future Generations Leadership Academy, Daniel is committed to employing Future's Thinking to envision a better world for current and forthcoming generations.
Daniel actively works towards destigmatising mental health issues and advocates for more inclusive and accessible mental health support services.
What gives me passion and what gives me rage?
"My passion stems from my desire to connect people, cultures, and communities. I'm driven by a genuine enthusiasm for fostering global collaboration and envisioning a better world for current and future generations.
On the other hand, my rage is fuelled by the persistent injustices I witness. I feel a profound sense of anger towards systemic inequalities, particularly in areas such as mental health and racial equality. The barriers and stigmas surrounding these issues infuriate me, motivating me to actively advocate for change, challenge societal norms, and work towards creating a more inclusive and equitable world."
Aaliyah McLaughlin
Aaliyah currently goes to university in London but she grew up in both London and Birmingham. Her main hobbies are poetry, painting and roller skating. From the age 14, Aaliyah started volunteering; and from age 20, she started facilitating.
What gives me passion and what gives me rage?
"I always want to combine my passion of being creative, being a leader and tackling social issues. Racial discrimination and performative activism are the two things that give me rage."
Gemma Moore
Gemma is a visual artist based in rural Herefordshire. She very recently graduated from the Hereford College of Arts with a First Class Honours Degree in Fine Art and also won the Sidney Nolan Trust Residency Award for her final show installation. Gemma also won the Mike Holland Award upon commencing her Masters in Fine Art at Birmingham City University. Gemma's art practice engages with ideas of feminist performance photography and challenges issues regarding women's street safety.
Gemma is passionate about enabling everyone, including those from rural areas, to gain access to the same opportunities.


What gives me passion and what gives me rage?
"I am passionate about art because it is important; it is a key visual language. I love abstract art as it forces the imagination to put pieces together and form narratives. What gives me rage…? Sexism, racism and outdated values and norms; when people are not given the same opportunities as others; little or no cheap or regular public transport in villages; when community businesses fall into the hands of people who run with their own agenda, have skewed motivations which is somewhat counter productive and the reverse effect on society rather than the good it was intended for."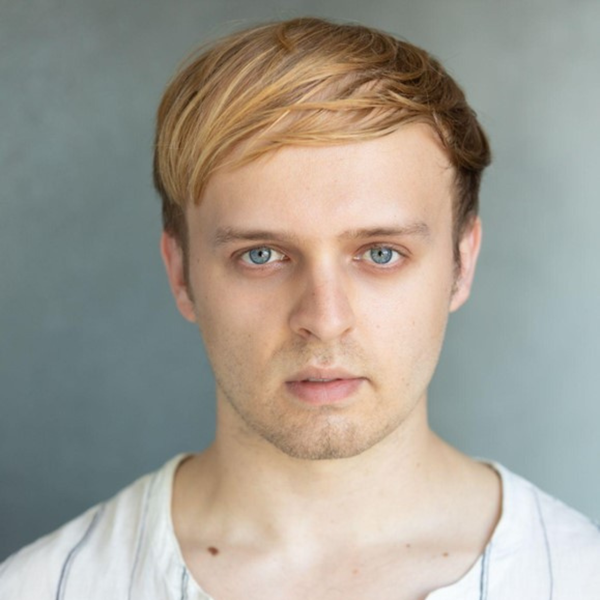 Sam Purkis
Sam is an actor, writer, filmmaker and facilitator. Working mainly freelance he has led on projects with the National Youth theatre, National Youth Orchestra as well theatres/production companies such as Sky, Creative England and the Lyric Hammersmith. Sam is about to graduate Springboard with the Lyric Hammersmith. Sam is obsessed with the shared language of stories. He likes to make and consume work that challenges power structures and seeks to ask hard questions about our day to day decisions. He is particularly interested in breaking the class system and opening doors for talented underclass people and other underrepresented groups. He believes in the power of truth, authenticity and art.

What gives me passion and what gives me rage?
"The hoarding of power, wealth, housing and opportunities by the outdated class system Britain desperately clings to and how it serves middle/upper class mediocrity."